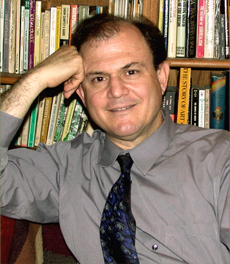 BACKGROUND AND EXPERIENCE: Alan Siegel, Ph.D. is a California Licensed Psychologist (PSY8913) in independent practice in Berkeley. He has been helping children, adolescents, families and adults for over 40 years. Dr. Siegel specializes in comprehensive evaluation of children and adults using neuropsychological, psychological, academic, and developmental assessment tools. He also consults with parents and families, schools and school districts, and provides clinical supervision, expert witness evaluations and testimony, and professional continuing education seminars for mental health and educational professionals.

Dr. Siegel is an Associate Clinical Professor, in the Psychology Department at the University of California, Berkeley, where he has supervised graduate students on psychological assessment cases since 2000. He was  also been on the Adjunct Faculty at the California School of Professional Psychology (Alliant International University) for 25 years.  He was the Supervising Psychologist for the Child Development Center of California Pacific Medical Center (CPMC) in San Francisco where he also developed and supervised a postdoctoral fellowship in pediatric psychological assessment. He was the President of the Alameda County Psychological Association (1989), and was the Training Director for the City of Berkeley's Mental Health Division (1980-1989), and was President of the International Association for the Study of Dreams (1999). He was featured as a psychological expert on the Today Show and Good Morning America and his research on children's dreams and posttraumatic nightmares has been featured in diverse publications including: Time Magazine, Reader's Digest, USA Today, the San Francisco Chronicle, Los Angeles Times, and many other publications.

Dr. Siegel has conducted psychological, psychoeducational, and neuropsychological assessments of children and adults for 40 years. He has evaluated children and adolescents in over 15 school districts and from more than 100 different private and public schools in the San Francisco Bay Area. He has also evaluated college and post-graduate students from the University of California, California State University campuses and from dozens of colleges and universities across the United States and Canada. He has also conducted psychoeducational evaluations of individuals taking the SSAT, ISEE, PSAT, ACT, SAT, GRE, GMAT, LSAT, MCAT, and various vocational and licensing examinations including the California Bar Examination and the Marriage and Family Therapist examination in California. He has conducted over 900 full psychological assessments, and more than a thousand clinical assessments over the last 37 years.

Assessment, Diagnosis, Treatment Planning, Consultation, Psychotherapy, Training.and Specializing in ADHD, Learning Disabilities, Psychological Disorders,  Testing Accommodations, 504 Plans, IEP Meetings, LD/ADHD issues related to college planning, undergraduate, graduate and  license exam accommodations. Consultation for parents and schools on isssues related to LD/ADHD and psychologial disordersa and school accommodations.