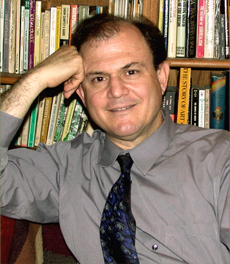 Welcome to the web site of Alan Siegel, PhD

SPECIALIZING IN THE COMPREHENSIVE EVALUATION AND TREATMENT OF

ADHD including the Inattentive, Hyperactive/Impulsive and Combined Type

LEARNING DISABILITIES in reading, writing, math, sensorimotor, auditory, and visual processing

PSYCHOLOGICAL DISORDERS of all kinds including Depression, Anxiety, Bipolar, OCD, etc.

DR. SIEGEL'S COMPREHENSIVE EVALUATIONS COMBINE 40 YEARS OF CLINICAL EXPERIENCE HELPING CHILDREN, ADULTS, AND FAMILIES. HE COMBINES THE LATEST TESTS AND TECHNIQUES IN ASSESSMENT INCLUDING:

PSYCHOEDUCATIONAL (ACADEMIC) AND

In addition to an accurate diagnosis and understandable analysis and summary, Dr, Siegel's reports and consultations are directly linked to a highly specific and dynamic treatment plan with strategies that will be crucial to helping the child or adult and their family minimize and cope with disabling conditions and maximize their potential.

Dr. Siegel is  an Associate Clinical Professor in the Psychology Department at the University of California, Berkeley and his a California Licensed Psychologist (PSY8913)

Berkeley Office-- Elmwood-Rockridge area

(510) 527 7929

Assessment, Diagnosis, Treatment Planning, Consultation, Training.

Specializing in ADHD, Learning Disabilities, Psychological Disorders, and Testing Accommodations, 504 Plans, and  IEP Meetings

This page was last updated: October 2, 2018